Robert F. Schoeni
Research Professor, Population Studies Center.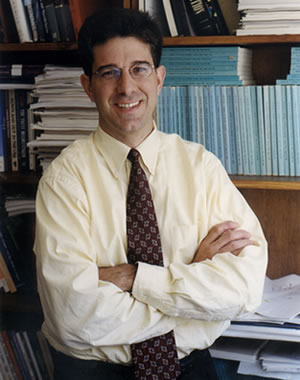 Co-Director, Postdoctoral Program, Population Studies Center.
Professor, G. Ford School of Public Policy.
Professor, Economics.
Research Professor, Survey Research Center.
Bob Schoeni is Professor of Economics and Public Policy and Director Co-Director of the Panel Study of Income Dynamics, a national panel survey of families assessing issues of poverty, income, family formation, wealth, and health since 1968. His teaching and research interests include program evaluation, welfare policy, economics and demographics of aging, labor economics, and immigration. He worked previously at RAND, where he was Associate Director of the Labor and Population Program. Professor Schoeni also served as Senior Economist to the President's Council of Economic Advisers in Washington, DC. Bob received his Ph.D. in Economics from the University of Michigan. Bio courtesy of University of Michigan.
List of Donors:
Martha Bailey
Jennifer Barber
Marianne Bitler
Rebecca Blank
Charlie Brown
Cynthia Buckely
Alicia Puente Cackley
Kerwin K. Charles
Hwajung Choi
William Clark
Dalton Conley
Mick Couper
Eileen Crimmins
Sheldon Danziger
Julie DaVanzo
William Dow
Jennifer Dowd
Vicki Freedman
Paula Fomby
Dana Goldman
Steven Haider
Christine Haimes
Kathleen Harris
Albert   Hermalin
Melonie Heron
Mary Jo Hoeksema
Lynn Karoly
Amelia Karraker
Ellen Kramarow
Ronald Lee
Deborah Levison and Joseph Ritter
Laura Lindberg
A. Peter Lobo
Wendy Manning
Linda Martin
Katherine McGonagle
Mary McEniry
Robert Moffitt and Emily Agree
MaryBeth Ofstedal
Anne Pebley
Fabian Pferrer
David Ribar
Elyce Rotella and George Alter
Narayan Sastry
James P. Smith
Pamela Smock
Frank Stafford
John Strauss
Richard Suzman
Barbara Boyle Torrey
Tim Waidmann & Suzanne Duryea
Linda Waite
Douglas Wolf
Yu Xie
Anna Zajacova
Julie Zissimopoulos